July 2021 Update – Fund raising for the defibrillator has been successful with the full amount raised!! Thank you to all contributors.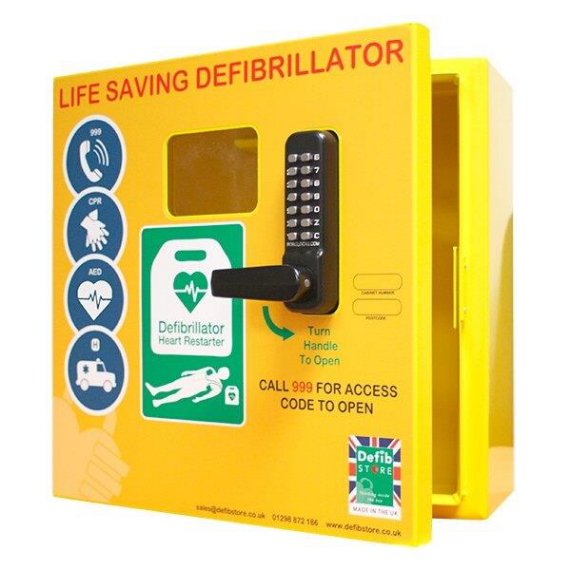 The Hungerford Club has decided to purchase and install a potentially life-saving defibrillator to be mounted on the outside wall of the Club house, near the front door.
It will be mounted on the outside wall of the clubhouse within a locked/coded cabinet and available for anyone to use 24 hours a day
Whilst it is being provided for club members, it is available to anyone in the Croft who needs it.
The cabinet code can be obtained by dialling 999. The unit is fully automatic and has full instructions. It is available for all ages with paediatric pads included.
We have placed a fund raising application on The Good Exchange to raise the money for this device and invite all members to contribute, (you can do so anonymously if wished). Please click here to access the funding page and follow the instructions. Thank you for your generosity and support.