The Croft was thronged with townsfolk who brought picnics, chairs and blankets to The Croft. There was music and entertainment throughout the afternoon with musicians performing on the back of a flatbed truck from A4 Hire. A sound system was setup with the mixing desk protected by a gazebo. The club provided electrical power.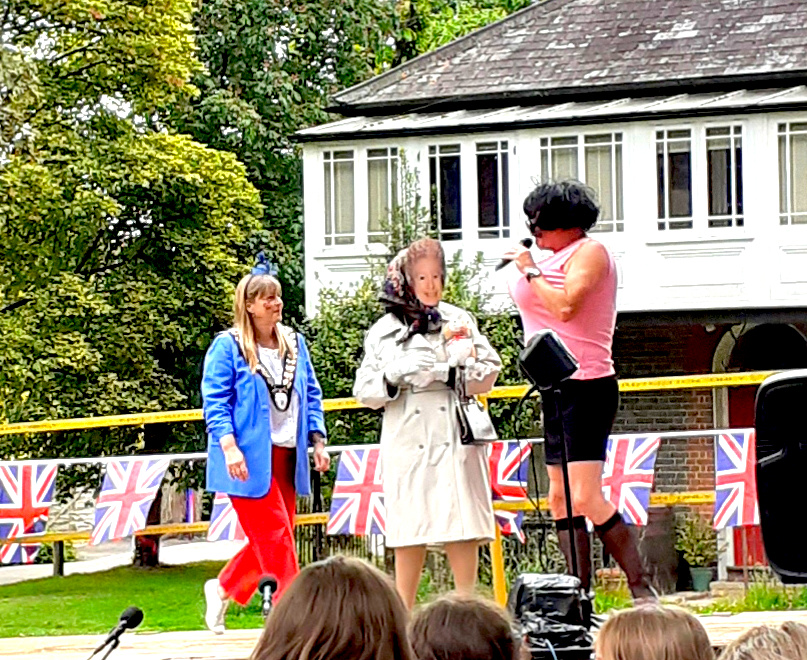 On the Croft Field the monthly market took place in the morning. Then stalls were set up around the perimeter of the field while in the middle of the area there were activities and completions. The Hungerford Rugby Club were challenging all comers to tug-of-war.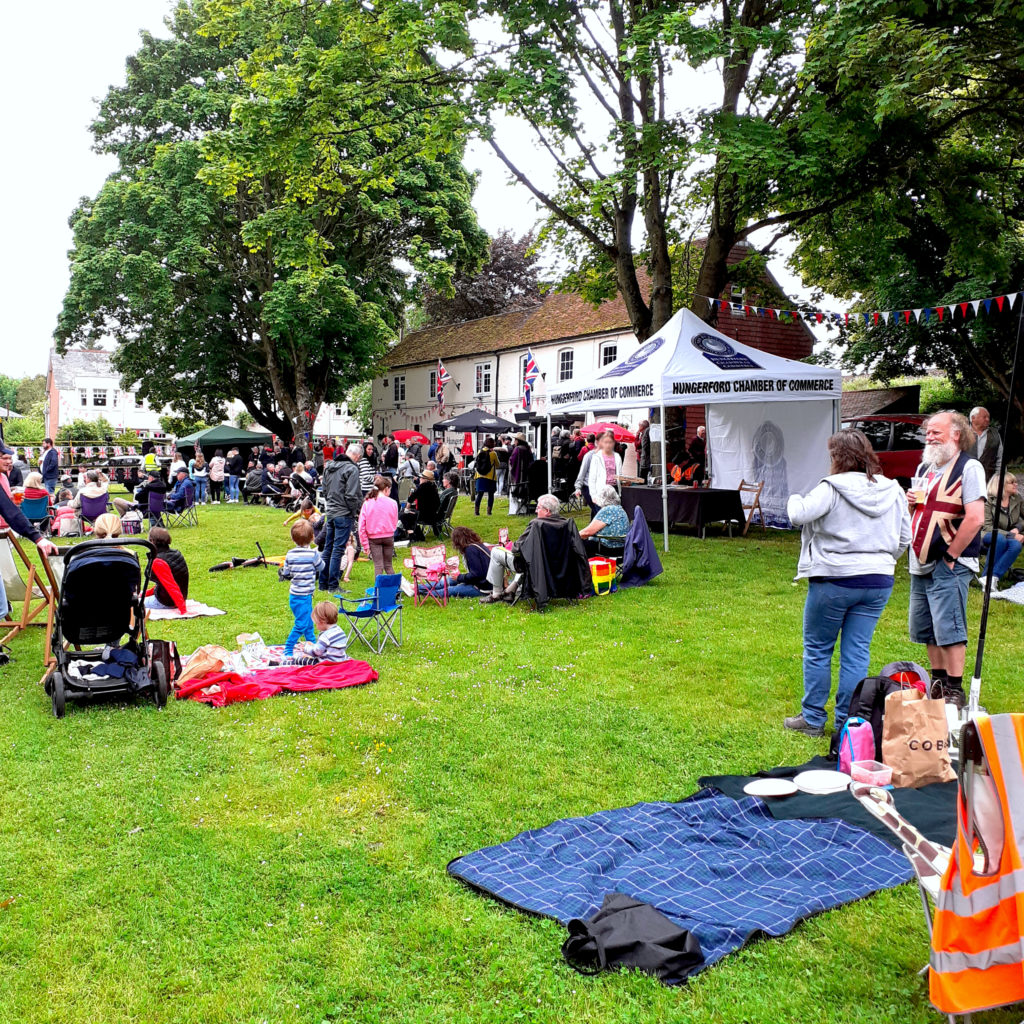 The Hungerford Club brought the barbecue round to the front of the clubhouse. The picnic tables were moved onto the grass area for the public to use while tables from the Croft Hall were placed at the front of the club. The pizza oven was in action round the back of the club and the the bar was selling drinks and taking payment for the pizzas, burgers and hot dogs.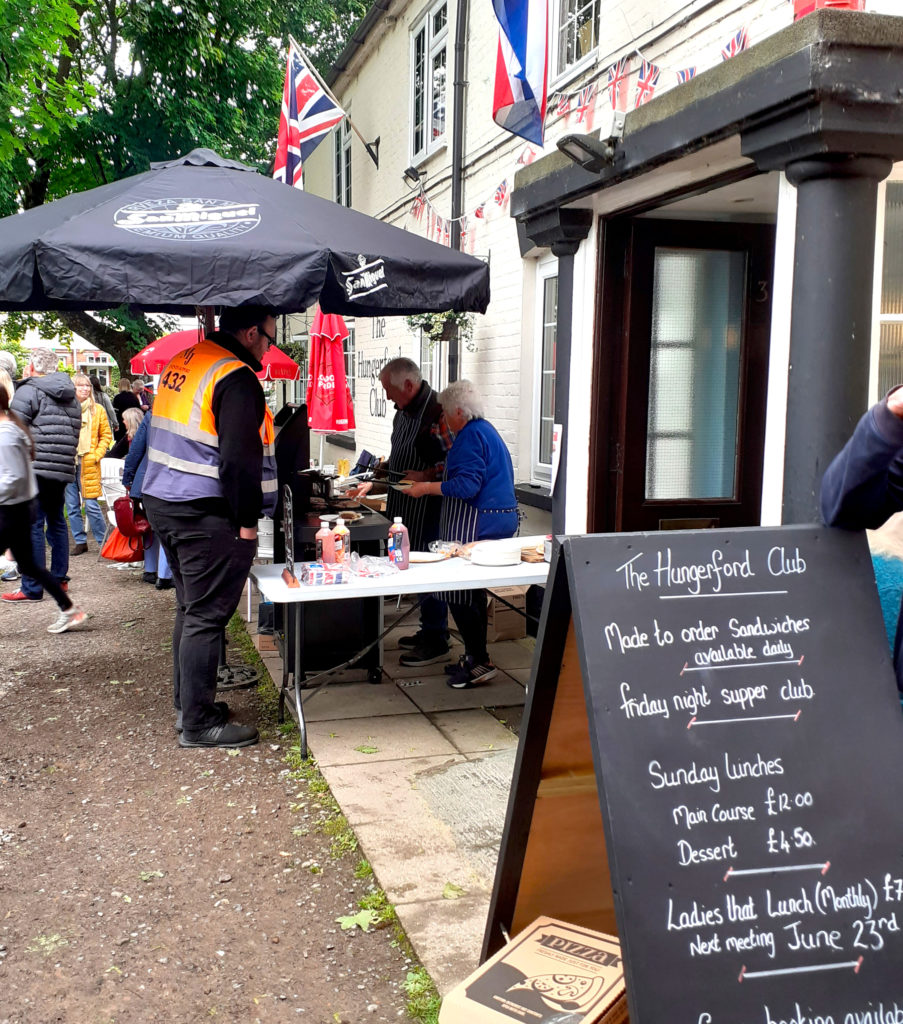 Later the Hungerford Town band provided the accompaniment for a sing-along styled after the Last Night of the Proms. Of course the event was brought to a close by singing the National Anthem.
Overall the Hungerford Town Council should be commended for organising an enjoyable, entertaining and happy occasion.
Click here to see the Penny Post write up and photos. (external link, opens in a new tab)
Click here for a lot more photos (external link, opens in a new tab)